Delicious Meals Ready To Heat & Eat!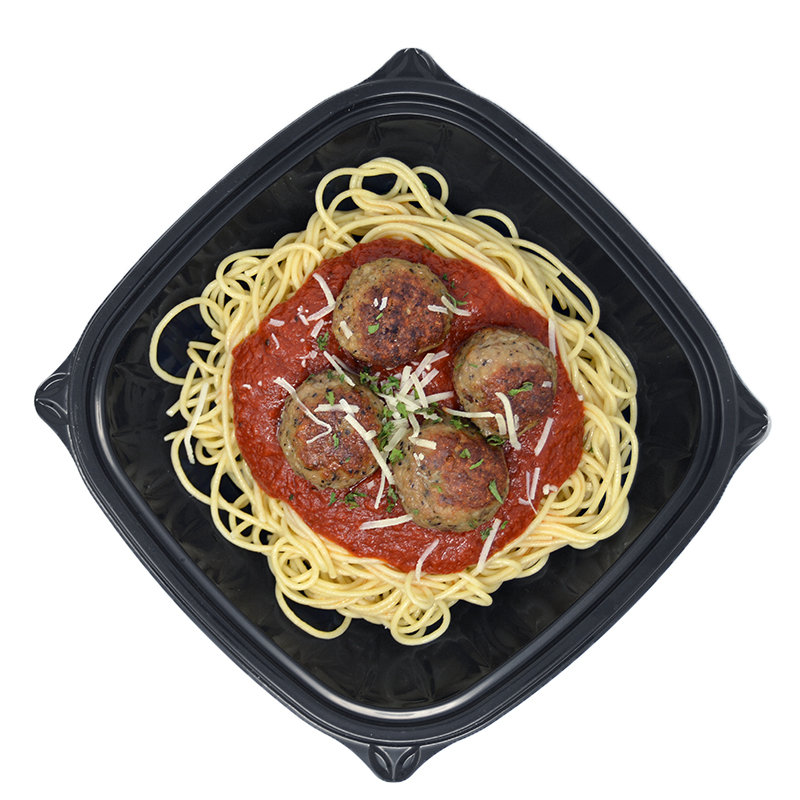 Spaghetti with Meatballs
Freshly cooked spaghetti topped with our famous homemade spaghetti sauce and four homemade meatballs and parmesan cheese. Simple delicious goodness.
Cooked Mild or Hot Italian Sausage & Peppers
Our famous fresh sausage, pan seared until golden brown then topped with Mancini Sweet peppers and onions.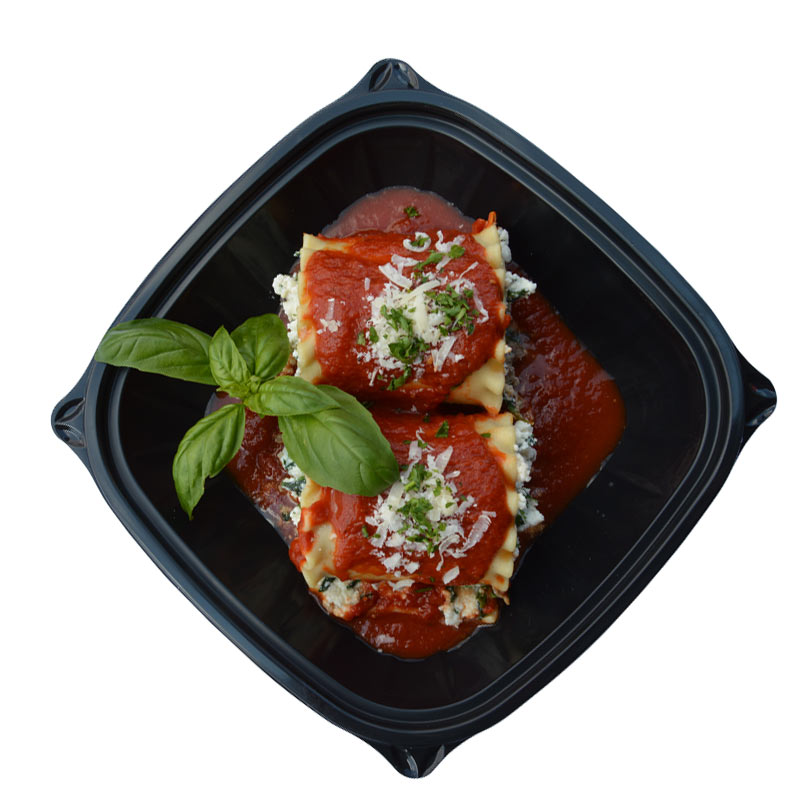 Lasagna Roll-Ups
Lasagna noodles filled with our special blend of Ricotta and Romano Cheese, Chopped Spinach and Spices.
(also available with mild italian sausage)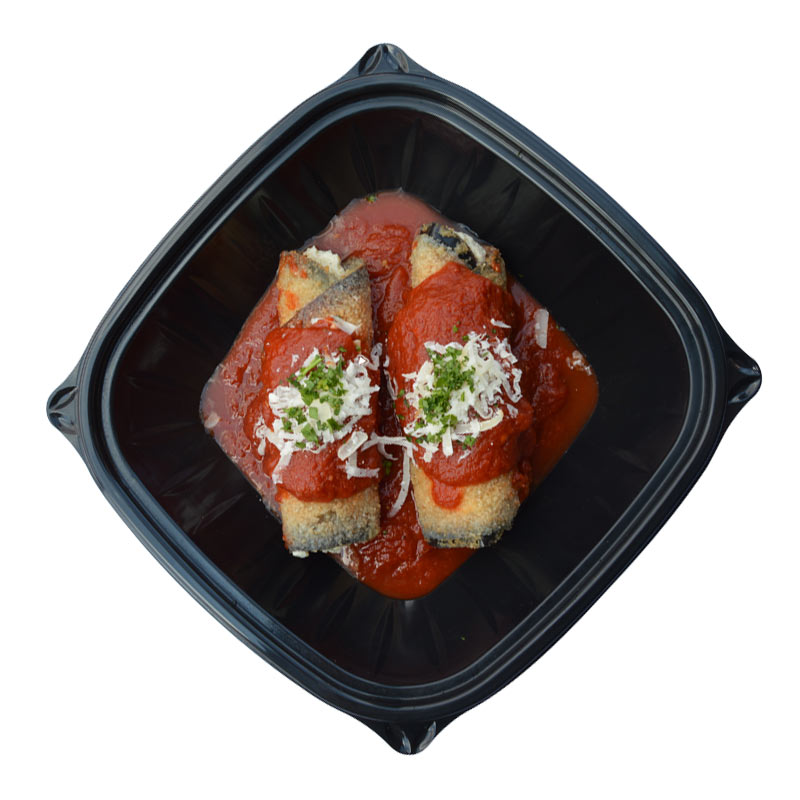 Eggplant Rolettes
Tender eggplant slices breaded and fried then rolled with a creamy blend of Ricotta and Romano Cheese topped with our famous Spaghetti Sauce.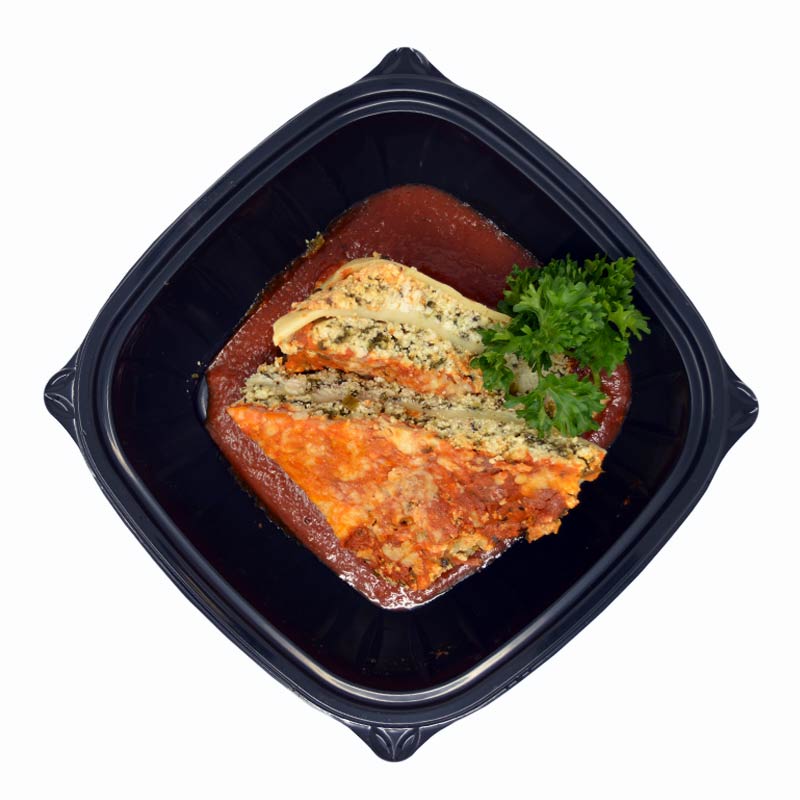 Homemade Lasagna
lasagna noodles layered with our special blend of Ricotta and Romano Cheese, Chopped Spinach and Spices.
(also available with mild Italian sausage)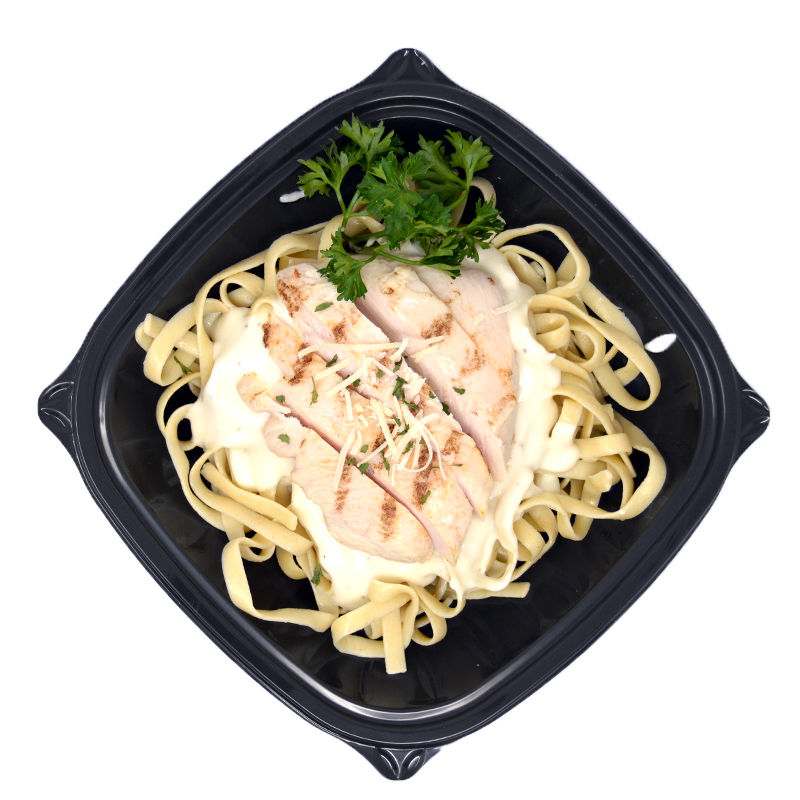 Chicken Fettuccini Alfredo
Freshly cooked fettuccini noodles tossed with our rich and creamy alfredo sauce than topped with grilled chicken breast and parmesan cheese. Deeply satisfying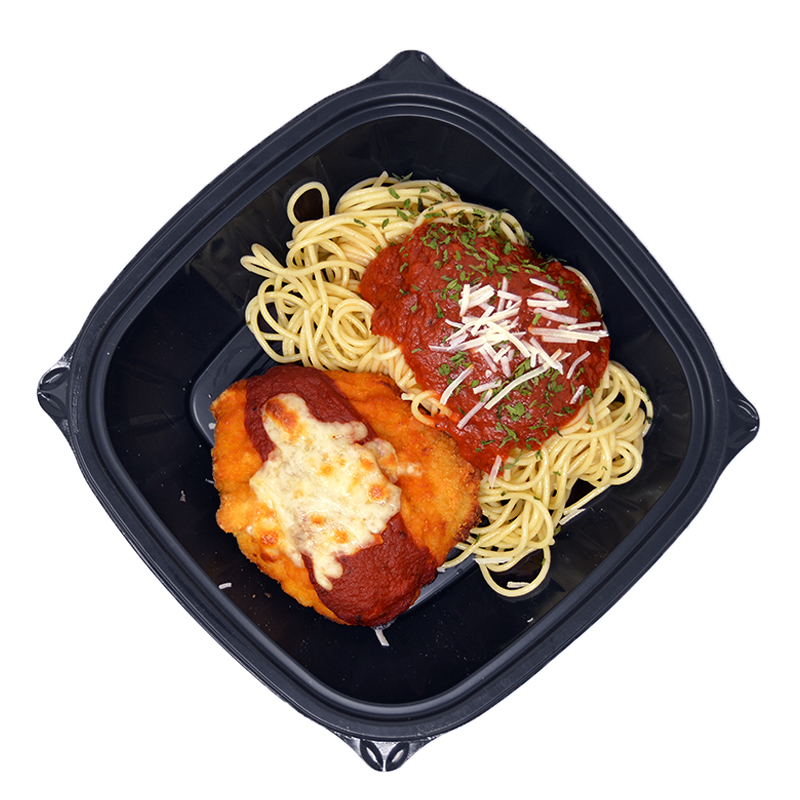 Chicken Parmesan
Tender premium breaded chicken breast topped with our famous spaghetti sauce and melted mozzarella cheese served with a side of delicious spaghetti.
Stuffed Peppers (mild, hot)
We use our famous mild Italian sausage, a blend of 4 premium chesses and generously stuff fresh mild cubanelle peppers than top with more cheese and bake to delicious perfection.
Spaghetti Squash Entrée's
We start by roasting fresh spaghetti squash seasoned with salt pepper and parmesan cheese, then top it with grilled chicken breast or new chicken meatballs and our homemade sauces.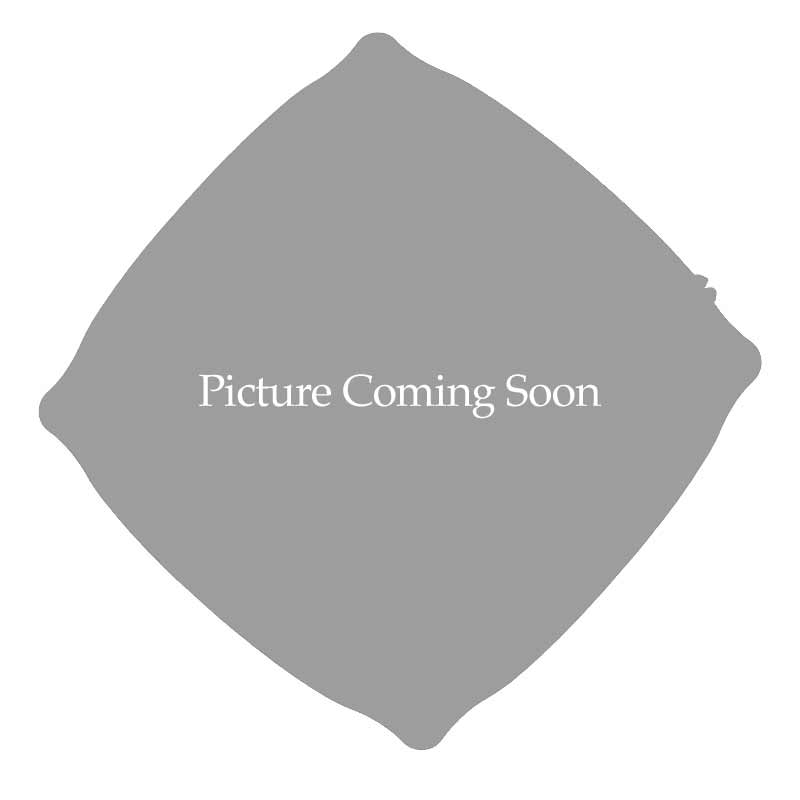 Chicken Meatballs w/ Marinara
Home Made Jumbo Meatballs:
Made just like Mama…Beef and pork, fresh garlic, freshly grated Romano cheese, fresh bread crumbs, fresh eggs, and our secret spice blend. All mixed together into huge 6-ounce meatballs then fried and baked in our sauce for over an hour. Amazingly delicious…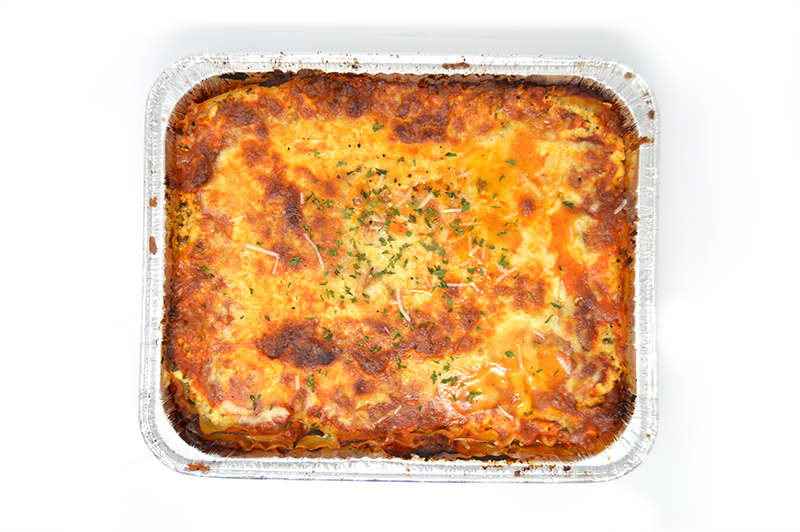 Freshly Cooked Lasagna
Freshly cooked lasagna noodles layered with our fresh ricotta, mozzarella and Romano cheeses, spinach and our homemade sauce. Available READY to Bake…Or Fully Baked, simple heat and eat.
 (Each Pan serves 6-8)
Smaller portion meals available, great for a fresh delicious lunch or for those with smaller appetites.