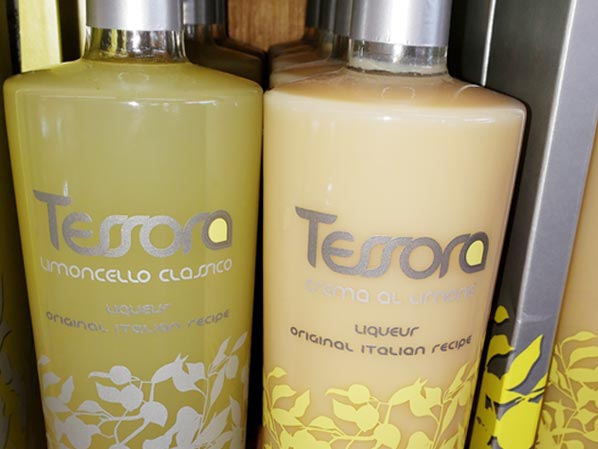 Tessora – Italy
In the Abruzzo region of Italy, nearly 200 years ago, our family masterfully refined their own recipes for a variety of liqueurs, which were then passed from generation to generation. With a precise balance of fruit, sweetness and alcohol, these recipes are made today with the finest ingredients and passion with which they were created.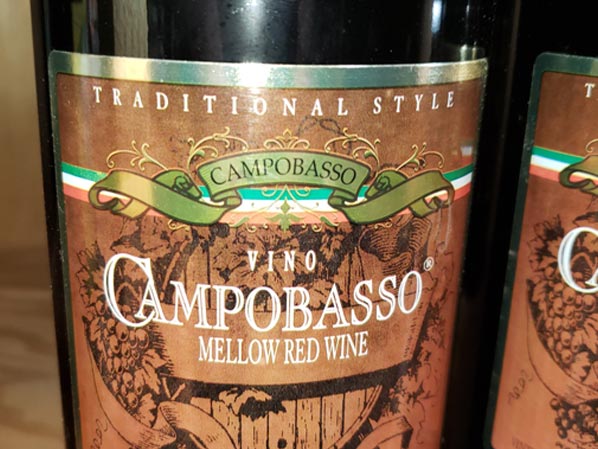 Campobasso Rosso – California
From the province of Campobasso in Molise. Serving temperature: 18°C First year of production: 2005 A Great Vintage!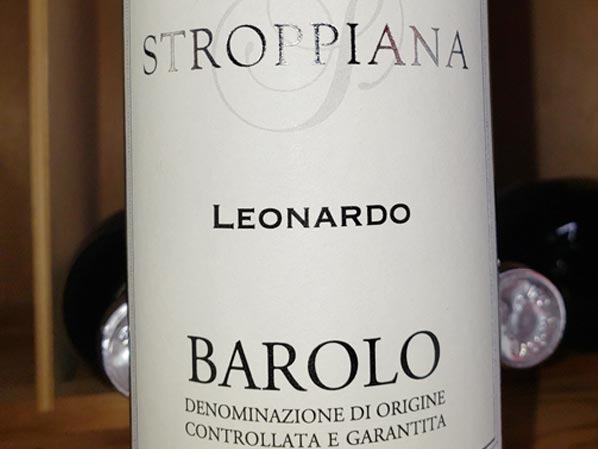 Stroppiana – Italy
Leonardo Barolo
Intense with a pleasant scent of brushwood interspersed with tobacco and spicy notes and characterized by considerable elegance and composure. Dry, warm and velvety with an intense impact which is full and harmonious, with just the right level of tannins. Enveloping and persistent, culminating in a very pleasant aftertaste.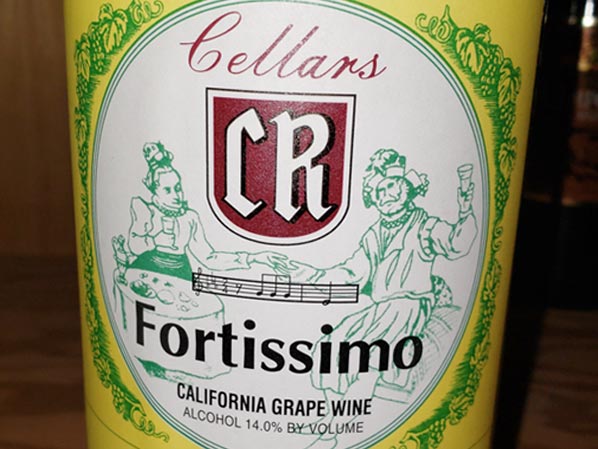 Cellars – Italy
Fortissimo Russo
A Super-Tuscan styled Rosso Fortissimo wine vinted from Cabernet Sauvignon, Merlot, and native Italian varieties. A big, full-bodied wine with solid structure and bold fruit notes. French and American oaks contribute toasty vanilla and perfect balance to this intense wine.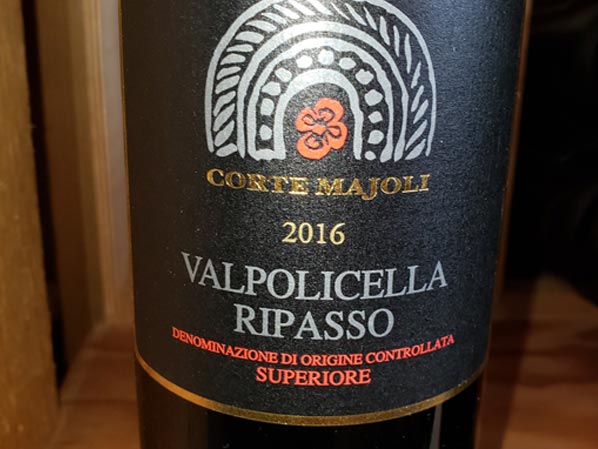 Corte Majoli – Italy
Valpolicella Ripasso D.O.C.
Glossy ruby red color, aroma of cherries and violets, slightly mineral, fruity and fresh to the palate.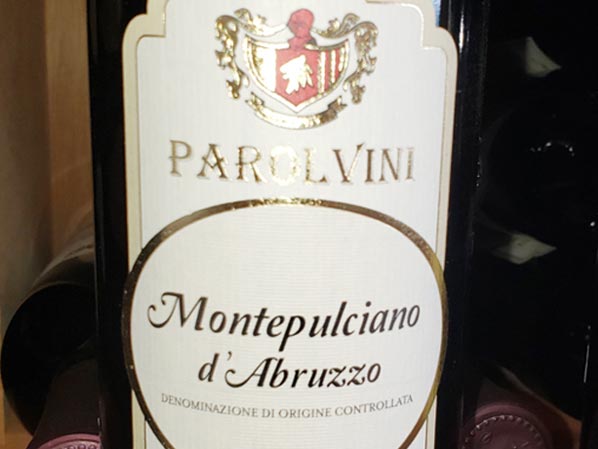 Parolvini – Italy
Montepulciano d'Abruzzo
One of Italy's most famous wines, and can be found on wine store shelves all around the world. This classic, well-rounded, plum-scented Italian red is made from Montepulciano grapes grown in the Abruzzo region, on Italy's Adriatic coast. It is quite distinct from Vino Nobile di Montepulciano, which is a Sangiovese-based wine from Tuscany.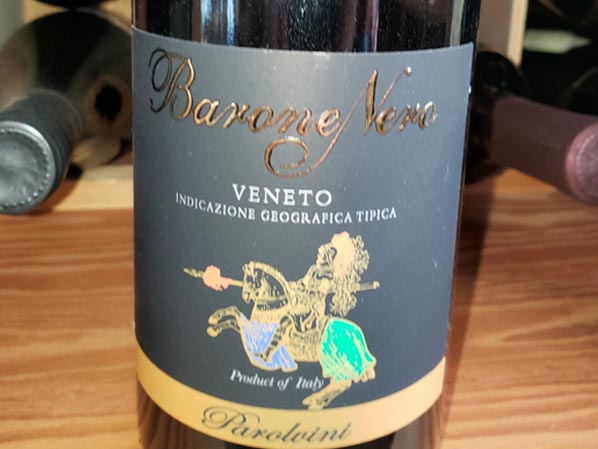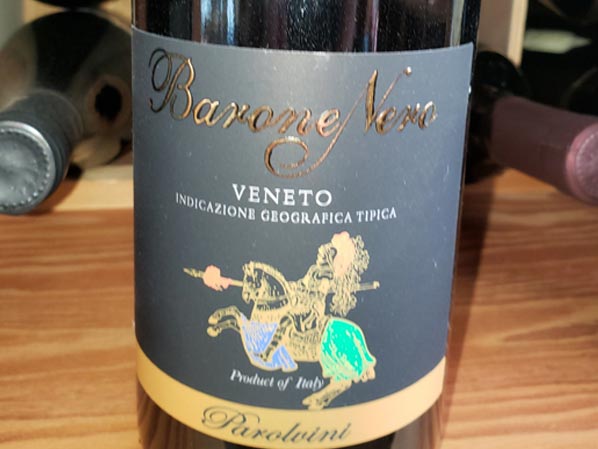 Parolvini – Italy
Barone Nero Veneto
The color is ruby red. The fragrance is intense, with a pleasant herbaceous. The flavor is full, dry, medium-bodied and intense.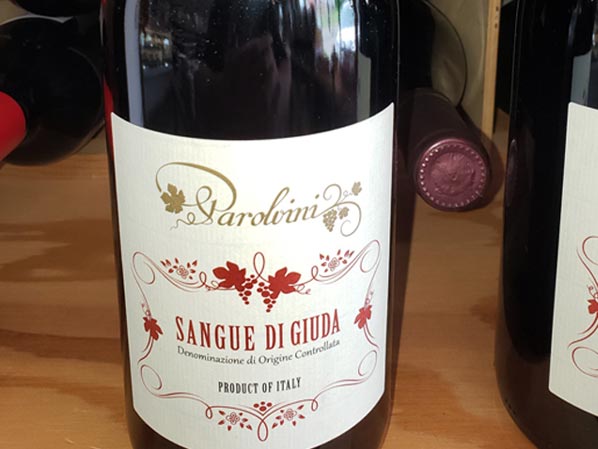 Parolvini – Italy
Sangue DiGiuda
Also known as "Blood of Judas" or more quickly "Blood Wine." A sweet wine, bright ruby red with purplish reflections. Smooth, full bodied, vinous and fruit forward with notes of raspberry and blueberry. Local legend has it that the name "Sangue di Giuda" was given by friars who disapproved of its stimulating and "aphrodisiac" effects.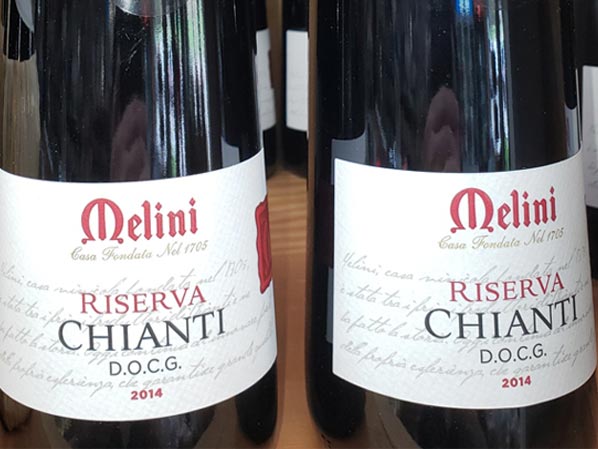 Melini – Italy
Riserva Chianti D.O.C.G.
Bright ruby red color. Intense and characteristic bouquet, fruity with a violet fragrance. Dry and harmonious on the palate with notes of dark chocolate and black cherries.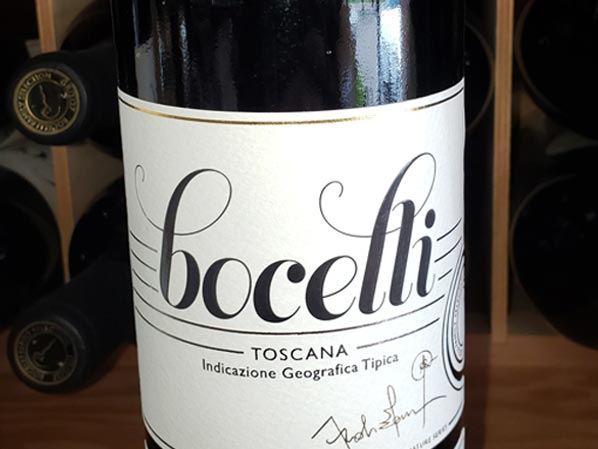 Bocelli – Italy
Toscana Sangiovese
Fresh and floral, this informal wine delivers red berry flavors lightly accented with notes of white pepper. Zesty acidity and supple tannins make it very accessible. Pair it with your favorite pizza or pasta topped with tomato sauce.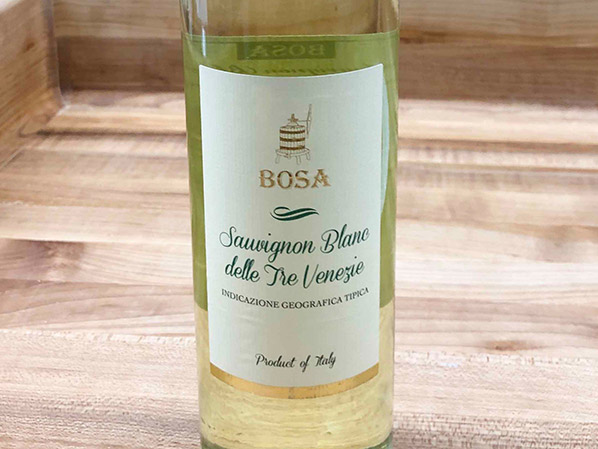 Bosa – Italy
Sauvignon Blanc – delle Venzie
This wine with greenish shades is fresh with hints of pepper, asparagus, sage and wild mint, recalls peach and apricot flavors. Persistent, rich in minerals. Perfect with dishes rich in vegetables, asparagus, risotto and fettuccine with shrimp and lemon. It comfortably accompanies light cheeses, especially ricotta. Serve at a temperature of 10-11°C.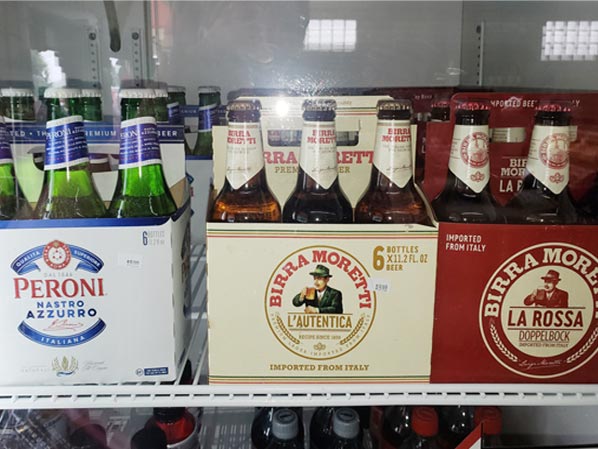 Imported Beer
We carry a wide variety of the best beers imported from Italy. Check out out our selection today!