Weddings, Birthdays, and Graduations
Our Party Trays Are Great For Any Event!
Minimum for all trays are 10 people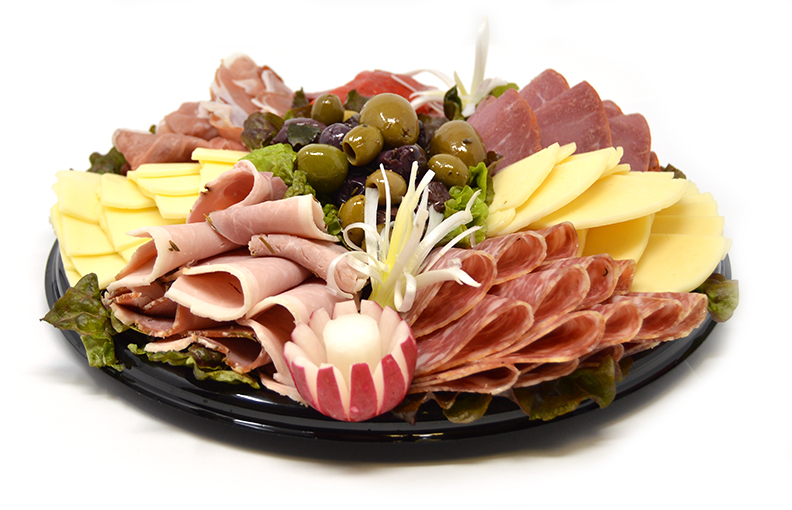 Premium Italian Deli Tray
$5.29 per person
This Premium Deli tray is for those with a discerning taste for quality. Only the finest hand selected meats and cheeses are thinly sliced and stacked high then beautifully garnished with radish and onion flowers.
Prosciutto Di Parma
Soppressata (Hot or Mild)
Hot Capicola
Italian Rosemary Ham
Smoked Provolone
Mozzarella
Mixed Olive Salad
Roasted Red Peppers
Traditional Italian Deli Tray
$3.79 per person
This Classic Italian Deli tray is sure to please your guests, piled high with thinly sliced delicious Italian meats, cheeses , olives and peppers something for everyone.  Tell them it came from DioGuardi's…….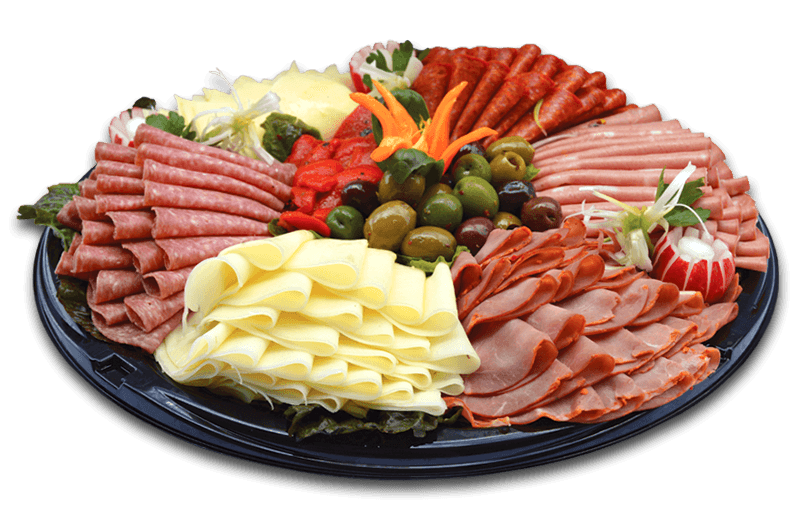 Genoa Salami
Hot Capicola
Mortadella (or ham)
Sandwich Pepperoni
Provolone
Mozzarella
Mixed Olive Salad
Roasted Red Peppers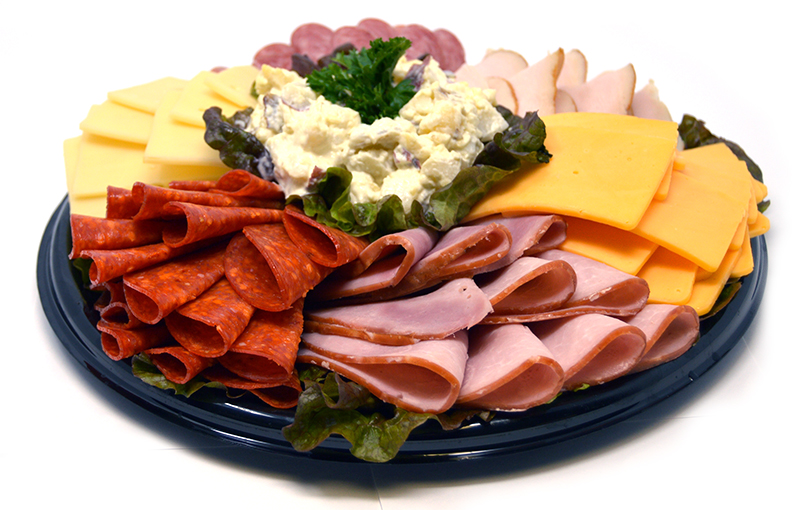 Classic American Deli Tray
$3.59 per person
Delicious Deli meats and cheeses piled high with redskin potato salad included.
Ham
Turkey
Sandwich Pepperoni
Genoa Salami
Swiss and American Cheeses
Potato Salad
Antipasta Tray
$3.79 per person
You'll be the hit of the party with this beautiful assortment of Italian delicacies, all cut into bite size pieces you and your guests to enjoy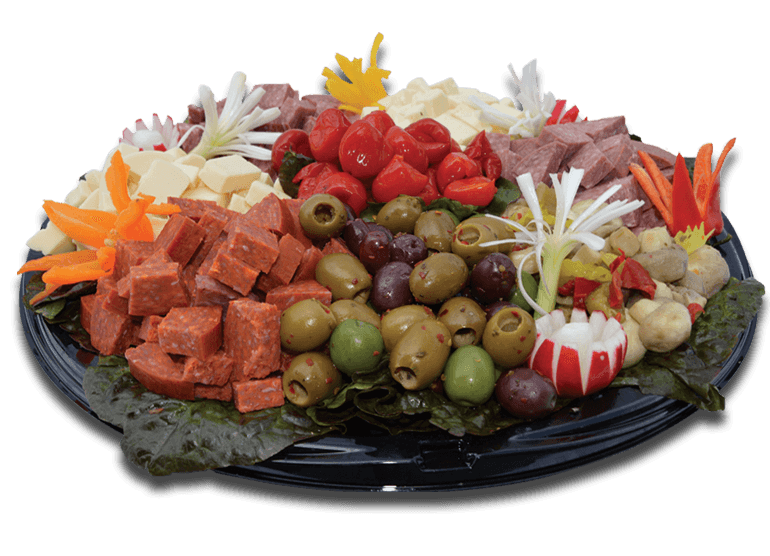 Italian Dry Salami
Sandwich Pepperoni
Genoa Salami
Smoked Provolone
Fontinella  Cheese
Mixed Olive Salad
Marinated Mushrooms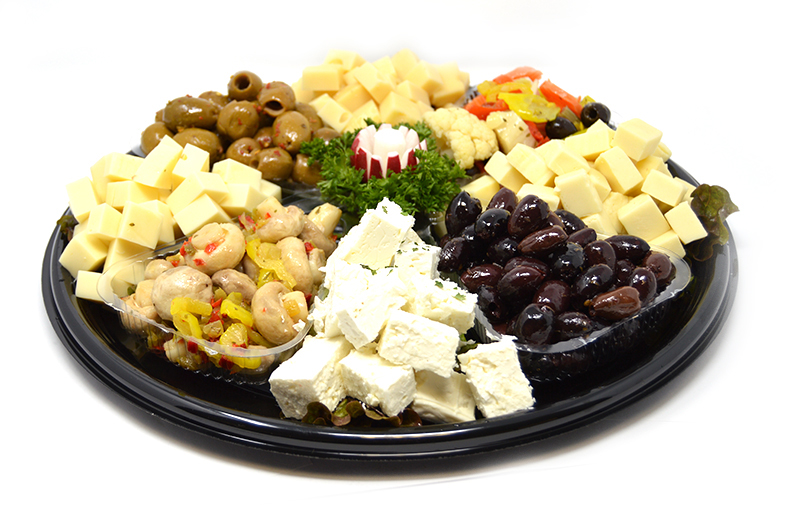 Cheese and Veggie Antipasta Tray
$3.79 per person
Delicious assortment of Cheeses and marinated vegetables and olives perfect for any occasion. 
Provolone
Feta
Swiss
Mozzarella
Pitted Kalamata Olives
Pitted Sicilian Olives
Marinated Garden Vegetable Salad
Marinated Mushroom salad
Italian Sub & Muffaletta Sandwich Platter
$5.99 per person
Italian Sub
Genoa Salami, Capicola, Mortadella, Pepperoni, Provolone and Roasted Red Peppers on a delicious Italian sub bun.
Muffaletta
Olive Tapenade, Ham, Capicola, Genoa Salami, Pepperoni and Swiss on a Ciabatta Roll.