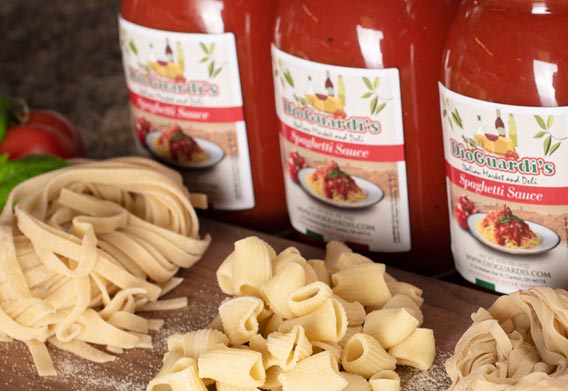 Fresh Sauces
We hand crush whole Italian peeled tomatoes then add fresh garlic, onions and seasoning using the same recipe MAMA DioGuardi brought from Greci, Italy.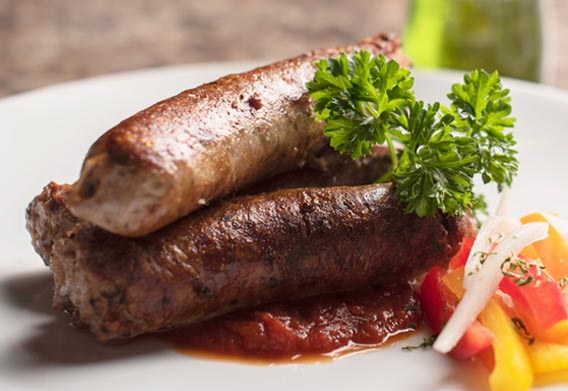 Our Sausage
Made with the freshest extra lean all Ohio Pork and our secret blend of spices. Made daily in small 30lb. batches to ensure the highest quality.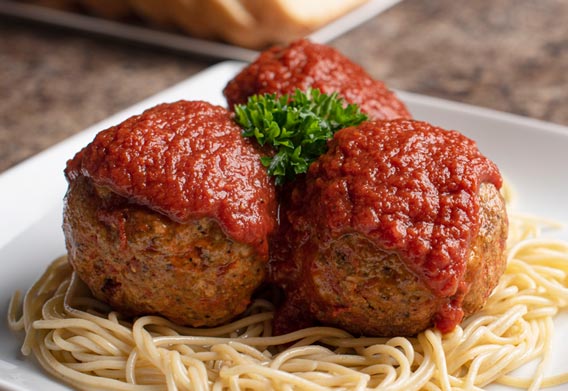 Our Meatballs
Made with the freshest Pork and lean ground beef blended with our secret blend of spices and Pecorino Romano Cheese.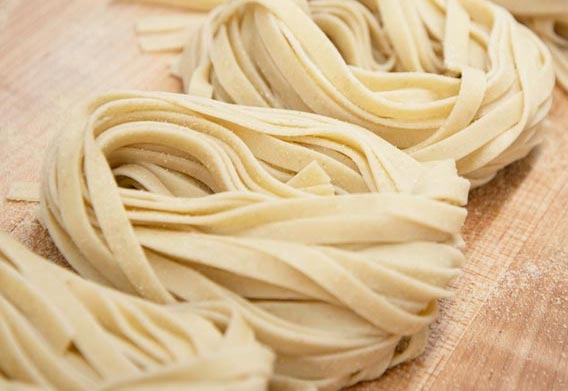 Homemade Pasta
Made fresh daily with simple, fresh ingredients and in some cases local to our area. We take pride in all of our products and are proud to be able to produce quality pasta & sauces for our customers.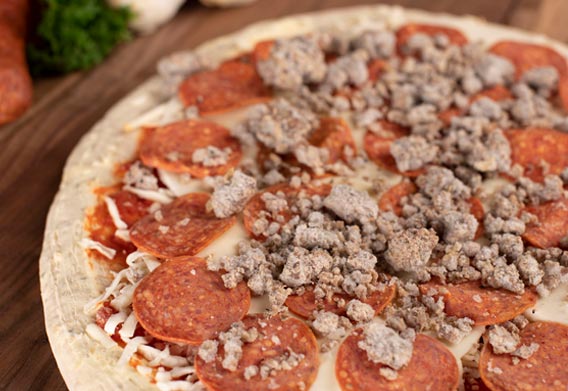 Take and Bake Pizza
From fresh dough balls and par-baked crusts ready for your favorite toppings to fully prepared pizzas ready to bake, we can satisfy all your pizza cravings.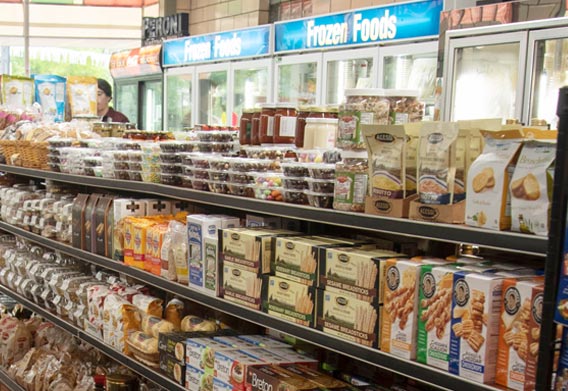 Specialty Groceries
We stock the very best Italian brands on our shelves and in our freezers. We have everything you need, from spices to 'secret ingredients' to make that special meal at home. Visit us today!